Vashti R.
Deciding to buy a house was one of the biggest decisions of my life. Thanks to Christina, finally making that decision was the only intimidating part of the whole process. She was a very competent guide and an effervescent companion in my house hunt, not only showing me the available houses, but showing me the real estate ropes so I knew what to watch out for. I never felt like she was selling me a house, it was very much like she was going with me on a home-hunting adventure.

Christina knew my quirks and interests well enough to intuit places I would love or hate within moments of walking through the door. When I finally decided on what would turn out to be the world's most complicated short sale, Christina never once lost her cool, and was my staunchest ally in getting that sale to happen. Any other broker would have given up screaming, but she remained calm and patient throughout the whole nightmare. Thanks to her expertise and guidance, I'm very happy in my first ever home, and I strongly recommend anyone in need of a competent and awesome Realtor to work with her. She'll find you your home, teach you a lot in the process, and you'll have fun doing it.
Scott & Jenn M.
Christina was very professional to work with in selling our home in the Bethany area. She demonstrated thorough knowledge of the market and the area and provided excellent input and guidance in all aspects of our home sale, from pricing, to preparation and staging to negotiations with the buyer. In addition, she utilized her professional connections to pre-market our home and we had an offer without having to market and show our home, which was a great benefit to us.
Lauren & Tom D.
My husband and I have had the privilege to work with Christina on multiple house purchases and sales including rural property which was basically unsellable until Christina came along. She is very professional and knowledgeable when it comes to real estate and what it takes to move a property. She is an expert with staging a property for the best look and feel for showings. She has an extensive professional network and is able to refer any specialist that you may need to take care of any household issue that you may have. Whether its getting a property ready to sell, during a purchase (if you need to get an estimate on work that may need to be done for a potential new property) or once you have purchased, she knows just the right person to call! Christina is always willing to go above and beyond to get tasks completed in a timely fashion and her communication style is open, frequent and direct which we have found extremely refreshing during these times of decreasing customer service in what seems to be all industries. We have referred other people we know to Christina and they have been as pleased with her as we've been. We highly recommend Christina, you won't be disappointed!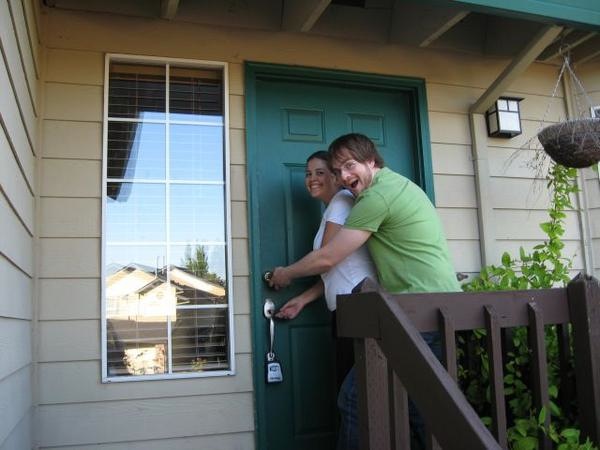 Tony & Michelle A.
I really could not imagine anyone else doing a better job at helping my Fiance and I find a house and confidently take us through the entire process. Christina has been a fantastic agent in that she is highly knowledgeable about her field and is a very personable and fun person to work with. Even though we have yet to close a house with her, I am confident that my opinion of her will never waver from this. She even took the time to meet my in-law out at a house early in the morning and sold them on the idea of me buying that particular house with their daughter. I highly recommend Christina to all of you wanting the BEST!
Arthur K.
My wife and I were looking for a rental property, and Christina did an excellent job in finding us our house. She helped us refine our search, advised us on the tricks and pitfalls of rental ownership, and steered us to the right property at a great price.
Matthew P.
Christina has worked extensively with my wife and I over the last year in a down market and always given us oustanding advice and rock solid information with our best interest at heart. I would highly recommend Christina to anyone looking to buy or sell their home in the Portland Metro area without reservation.